Support CFAC's important mission.






Have Rob speak at your event! More >>



Financial Contributors
Mr. Michael Kreaden
Thank you for making our Everest climb a reality.
The Slaney Family
Rebecca and Steven Sooy
Good luck and Godspeed in all your life's adventures.
Media and Internet Promotion

Everest News
The internet's exclusive site for information and exciting news about Mount Everest and the world's great mountains.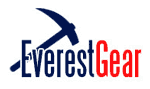 Everest Gear
The internet's great store for all your Everest and climbing gear needs. You can shop and find great equipment at their store at Everest Gear.com.

Xexplorersweb
A site dedicated to providing the world with stories and features about adventure from all corners of the globe
Equipment and Support

AlpineAire
Our official provider for delicous and nutritious dehydrated food products. .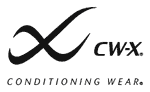 CW-X
CW-X is a revolutionary step in conditioning wear. In fact, it makes the final leap between "technical wear" to "equipment wear". Utilizing 40 years of research of kinesiology and leveraging nanotechnology fabric, the products from CW-X support, insulate and wick moisture and sweat to ensure maximum performance in cold weather. The team is grateful to CW-X for allowing us to be the first to wear the new products on Everest. Our Base Camp manager is especially happy that CW-X wove titantium and silver fibers through the fabric to give it anti-bacterial and anti-funk capabilities. Thanks, CW-X!

Feathered Friends
Manufacturer of high quality down clothing, outerwear and superior sleeping bags.

Forty Below, Ltd.
Our official provider for specialized overboots and insulated gear products. .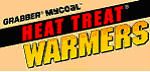 Grabber Mycoal Heat Treat Warmers
The single, common response our team got from friends, family and strangers when we told them Everest was our next destination was: "Wow! It's really cold up there." Yes, it can be and that's why we're happy that the wonderful folks at GRABBER Performance Group have been so generous with hand and feet warmers. Each of their packets contain a non-toxic, environmentally friendly heat source that will be pure bliss in the midst of the coldest days.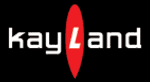 Kayland
"Kayland, where have you been all my life?" laments our Base Camp manager, Paula Stout. Preparing for this trip, Paula had some specific requirements: she wanted a boot light enough to handle the 12-day trek to EBC, but keep her feet warm and dry; and, then, once she got to EBC, she wanted the same boots to take a crampon. After months of searching and numerous blisters, Paula found the Kayland Super Treks. We're not sure how Kayland was able to fit her foot so well, make a pair of boots that weigh only 600 grams and keeps her fit dry, well-aired and blister-free the whole two months she has worn them non-stop, but they did. If you don't know Kayland and their boots made with eVent, please go to their website and check them out.

Kestrel Weather Instruments
Since the team will be far away from the Weather Channel's "Local on the 8's", the challenge was to find a way to get current weather conditions such as wind speed, temperature, dewpoint, humidity and barometric pressure. The Kestrel 3500 was the answer. With just one button touch, each climber will be able to access this information unique to his position at that moment. Additionally, at Base Camp, there will be a Kestrel 4000 that measures every major environmental condition and allows team members to recall and graph up to 250 measurements, along with the date and time of storage. Thanks to Kestrel, the Everest Climbing For a Cure Expedition 2005 will have the most specific, personalized weather information a person can have.

Mountain Safety Research (MSR)
Our official provider and partner for our tents, stoves, cooksets and pickets. MSR is one of our Premier Equipment Sponsors for our Denali Climbing For A Cure Expedition and is a generous contributor to making our climb and CFAC's vision a reality. To learn more about the gear they provided visit MSR's Premier Equipment Sponsor Page.
Nalgene Outdoor
Nalgene and the ECFACE team share a common belief that life is an adventure.drink it up! Every outdoor enthusiast knows that "Nalgene" is code-word for "withstands hot and cold temperatures and won't break, shatter or drip and ruin everything." During the trek and on the mountain, each climber will be using a full range of Nalgene products including wide-mouth bottles, narrow-mouth bottles, travel kits, and jars. All with the security of knowing that lids won't slip and containers won't stain.
Osprey Packs, Inc.
On the mountain, John Gray will be using an Osprey Aether 75. For John, he wanted a pack that was lightweight, but could handle a heavy load and be easy to pack when fingers are cold. The Aether 75 was perfect for him. It is streamlined, light pack with easily accessible compartments.
Polar USA
Each team member will be wearing the new Polar AXN 700 during the Expedition. When climbing Everest-or doing anything outdoors---it is as important to know what is happening inside our bodies as knowing what is happening on the mountain. The AXN 700 will allow the team members to know things like directions, weather and altitude, but it will also give us a glimpse into how well we are acclimatizing by providing heart rate and body performance information. All of this will be "beamed" to our handy laptops for a running log. The AXN 700 promises to usher in a new wave of safety and performance-enhancing info on the mountain.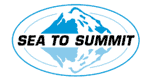 Sea to Summit USA
Mounting an Everest expedition means lots of packing, jockeying for extra space in the duffel bags and hoping that all our expensive high-tech gear weathers the long, low-tech yak ride up to Base Camp without incident. Without the incredible advancement of Sea to Summit compression sacks, stuff sacks, towels and assortment of durable, waterproof containers, we would have to leave half of our stuff at home and the other half would arrive all asunder. But, thanks to Sea to Summit, all of our gear can ride comfortably and dry all the way through the Khumbu.

Sherpa Adventure Gear
Our provider for our team jackets and trek apparel.

The North Face
What is an expedition without The North Face support? Thanks to all the people at The North Face for making great equipment especially the bomber Base Camp Duffel bags, the Himalayan Down Suit and the variety of fleece we're all wearing. Look for the unmistakable marigold suit in all the summit photos.

Western Mountaineering
Our official provider and partner in sleeping bags for our climbers and trekkers.
Multimedia and Technical Support
Damon Tribble - Tribble Designs
Web design services
Shilpa Thanawala
Web design services
tripleonezero - media arts
Multimedia, presentation, and web design services.
Training and Climbing Events
Mountain Adventure Seminars
A professional provider of quality outdoor instruction from rock climbing, mountaineering, to back-country skiing.
Services

Century Graphics
Provider of quality print and T-shirt products and services.
Health, Fitness and Wellness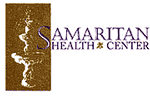 Pauline Anderson - Samaritan Health Center
A great thanks to Dr. Anderson and her staff for invaluable and effective chriopractic and soft tissue care.

Sears Health and Nutrition Center
A knowledgable and professional provider of supplements and health related products and information. Thanks Diane and Laura for your great service.